Getting Started with WFilter NG Firewall
From Wiki of WFilter NG Firewall
1 Access the Web UI
Most configurations can be done via WFilter NG Firewall web UI. The console UI is mainly for failure recovery.
URL of Web UI: http://192.168.10.1
Default username is "admin", password is "123456".
To access Web UI, the client pc shall be connected to the LAN interface of WFilter NG Firewall, either directly or via a switch. The client pc shall be configured as "obtain ip address automatically" or static ip "192.168.10.x".
If you're not sure about the LAN interface, please type "1" in the console menu for details.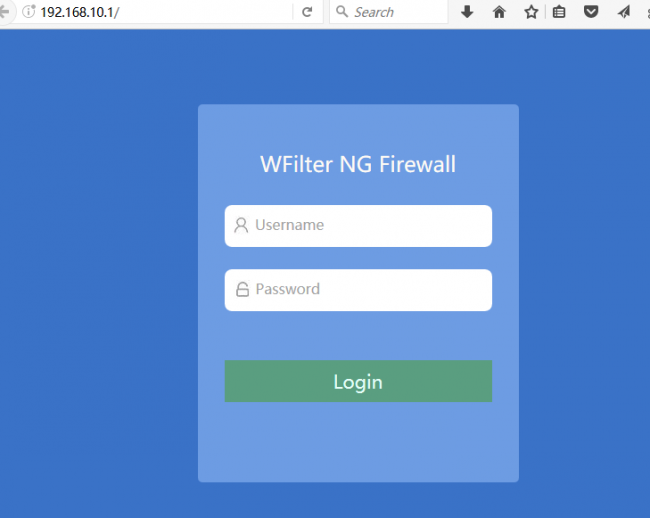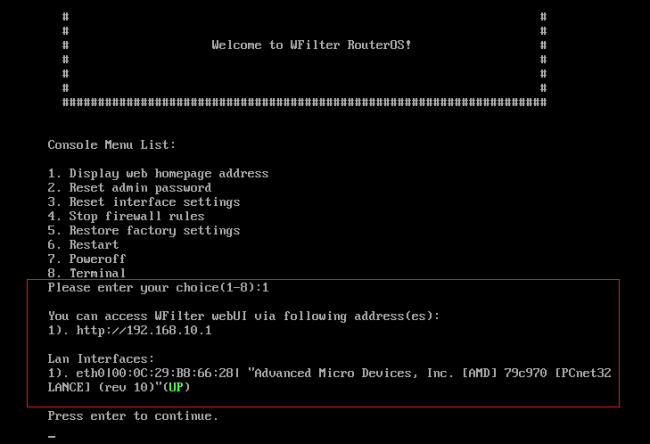 2 Configuration Wizard
The Wizard will be launched on first time logon.

2.1 Timezone and Charset
The first step is to choose "Timezone" and "Charset".
The "Charset" setting is for WFilter to decode internet usage records, incorrect charset setting will lead to garbled characters. For example, in thailand, you need to choose "Thai" as the language.

2.2 Deployment and WAN interfaces
The WFilter NG Firewall can act as a "gateway" or "network bridge".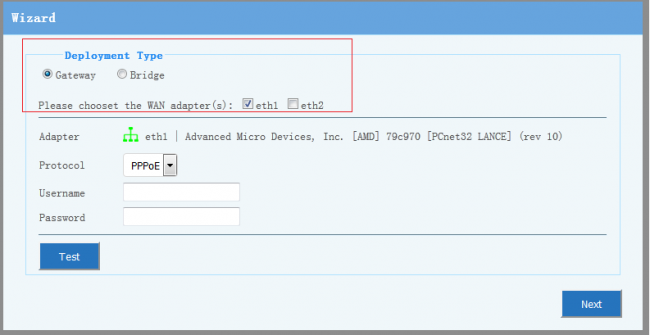 Gateway: WFilter NG Firewall acts as the gateway for local nework. Usually, your current gateway shall be replaced with WFilter NG Firewall. Network diagram: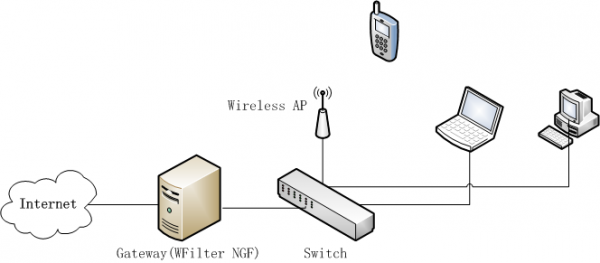 Bridge: Build network bridge(s) on certain interfaces. With bridge deployment, you can transparently deploy WFilter, without changing current network topology. Some features will be disabled in bridge mode, while most features are the same as in gateway mode, including access policy, bandwidth shaper, internet usage monitoring and reports... Network diagram of bridge mode: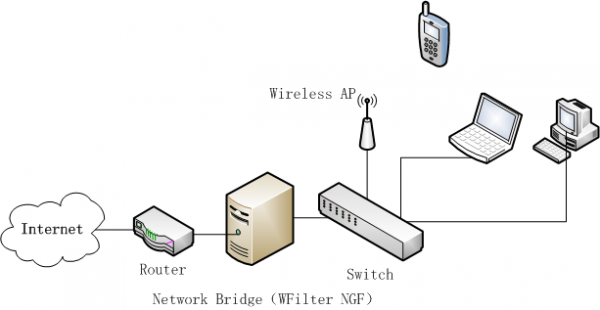 You need to choose a proper deployment according to your requirement.
3 Failure Recovery
You may use the console UI for failure recovery. For example, you may reset settings when:
Forget admin's password.
Web UI is blocked by firewall rules.
Incorrect LAN interface settings.
You have following options to reset WFilter:
Stop firewall rules.
Reset admin password.
Reset interface settings.
Restore factory settings.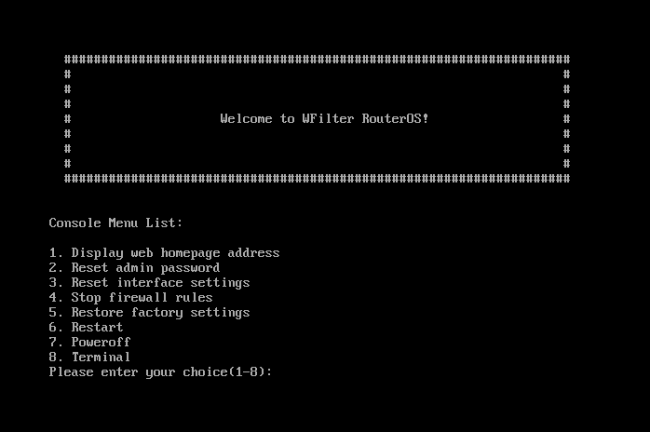 4 External Links