Web Push
From Wiki of WFilter NG Firewall
1 Web Push
This module enables you to send a web page to client browsers, you also can define the trigger condition and frequency.
Please notice, the web page can only be pushed when the client is visiting http websites.
2 Web Push Policy
Each client can be applied with multiple policies.
Every policy can set "applied to" "clients" and "effective time".
Besides the applied to "clients" and "time", detailed "web push policy" settings are described in below.

Triggers: only when a client is visiting a http websites in "Triggers", the web page will be sent.
Interval: web pushing frequency. Even triggered, the web page won't be sent within the interval since the last time sending.
Type: sending a customize web page, or sending an URL redirection.
2.1 Customize Web Page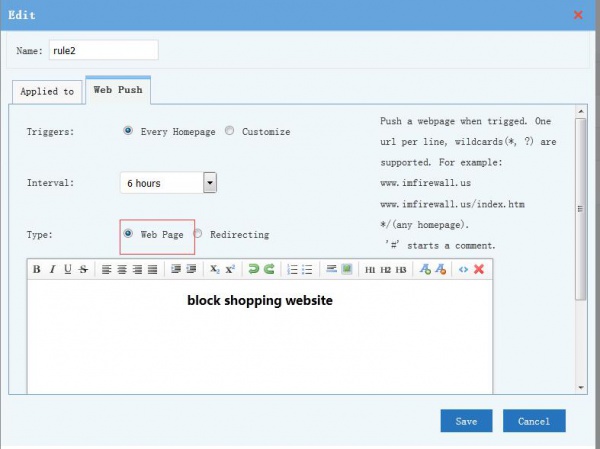 2.2 URL Redirection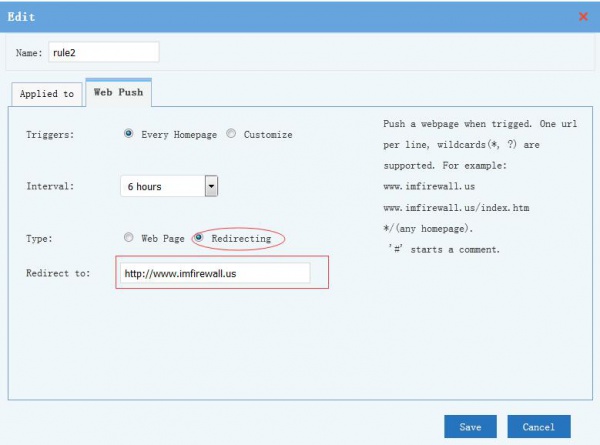 3 FAQ