AD Integration
From Wiki of WFilter NG Firewall
1 AD Integration
"AD Integration" enables you to integrate WFilter NG Firewall with microsoft active directory, so you can:
Detect AD username of online devices.
Set internet access and bandwidth shaper policies based on AD users.
Record AD users internet activity.
For example:
The real-time bandwidth will show AD username: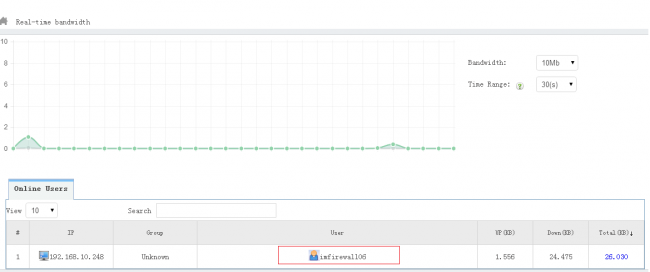 Choose applied-to users(AD OU & users):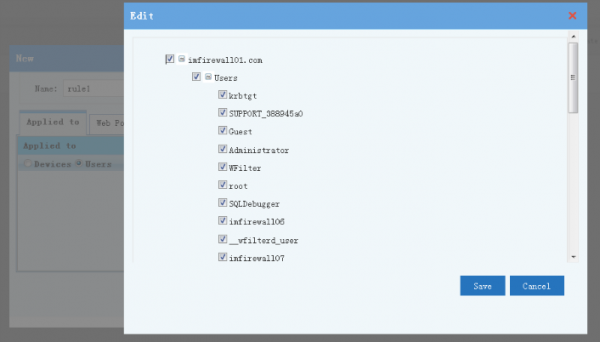 2 Settings
Domain Controller: Domain Controller ip address.
Port: port of your DC, 389 in default.
Domain Admin: domain admin user(The admin user shall belong to the "Domain Admins" group.)
Domain Name: domain dns name.
DC Location: where is your DC located?
Script Key: communication key for the adclient logon/logoff script.
Advanced Settings:

Interval of polling domain controller, 10 seconds in default.
User entry timeout, user will expire upon timeout.
Sync domain users, automatically retrieve users from domain controller.
"Below OU Only": only listed OU members will be retrieved, blank retrieves all.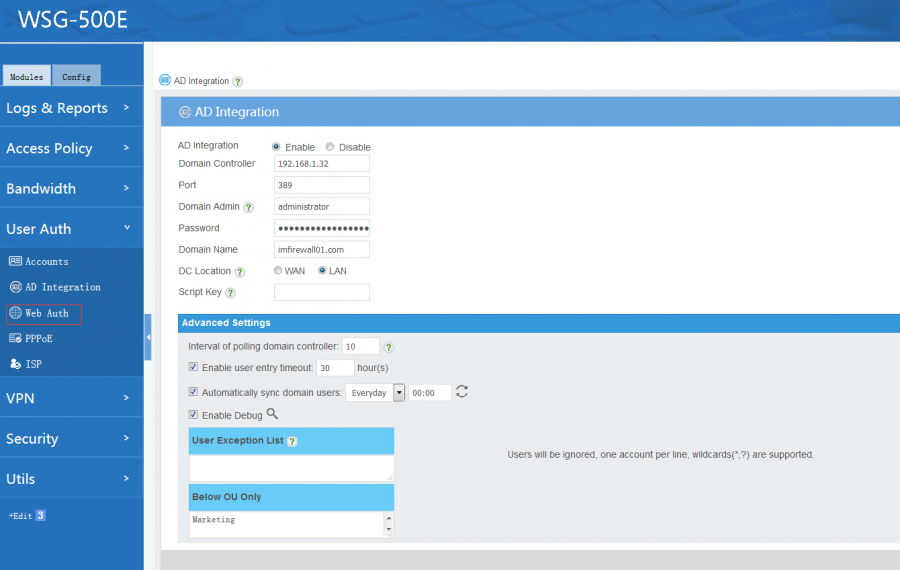 Notice:

WFilter NG Firewall uses different machanism to retrieve logon domain users when the DC is in external or internal network.
When "automatically sync domain users" is enabled, new or deleted domain users will be synced to WFilter.
WFilter detects a domain user when it login into the active directory. So you might need to wait sometime to see logon users.
The default user entry timeout is 30 hours. If no re-logon happens in 30 hours after last time logon, this username will be timeout.
Some programs in the client device will automaticaly logon into the domain with a different AD user. In this case, you can add this user into the "Exception List".
3 Logon/Logoff Script
AD does not record logon ip address for users. So WFilter get AD users for clients in three ways:
Polling DC every 10 seconds when DC is in LAN network.
Monitoring logon packets to get usernames when DC is in WAN network.
Setup Logon/Logoff script in DC's group policy to get client usernames.
Logon/Logoff script is most accurate, while polling DC can not detect logoff action of clients. So you're recommended to enable both.
3.1 Setup Logon/Logoff Script
Download adclient.exe, uncompress and copy adclient.exe to Script/Logon and Script/Logoff directories in your domain controller.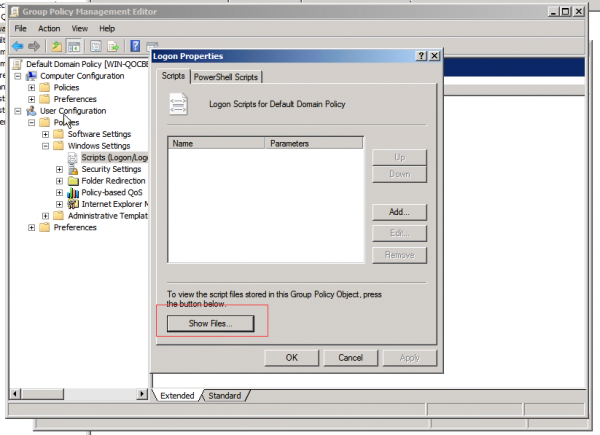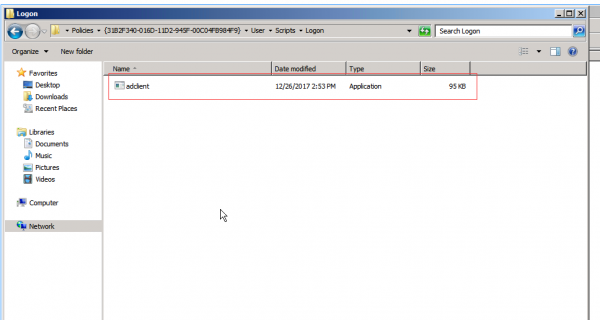 Add adclient.exe to domain's logon script: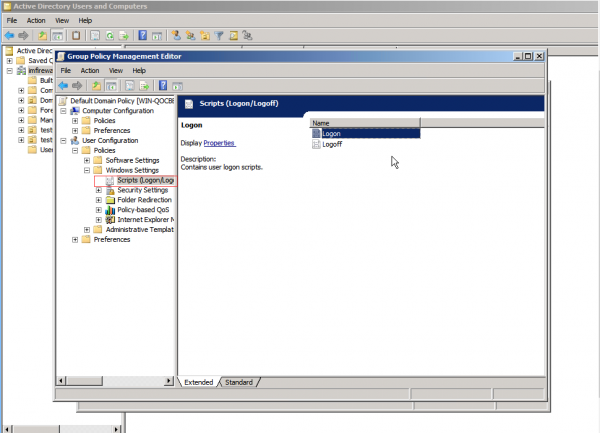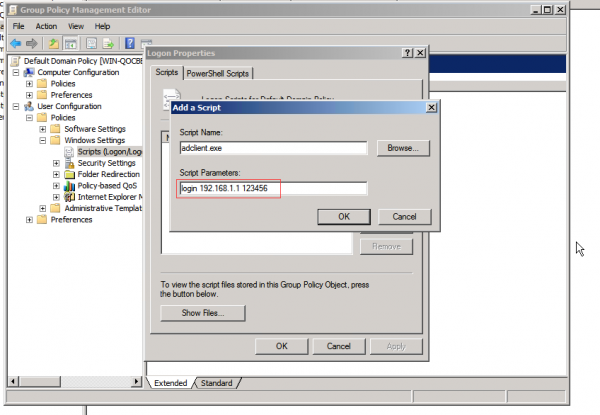 Parameters: type(login/logout), WFilter server IP, script key.
Add adclient.exe to domain's logoff script: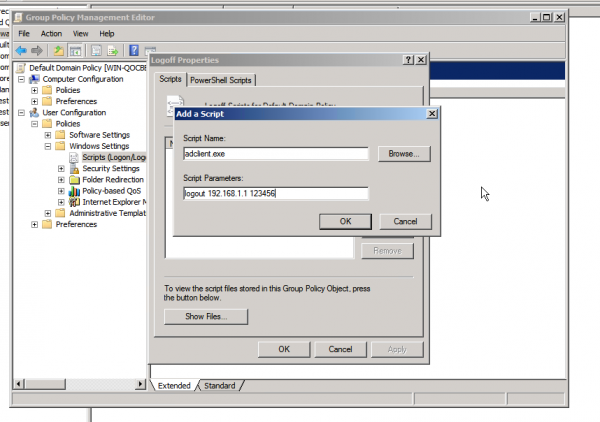 4 FAQ