Priority
From Wiki of WFilter NG Firewall
1 Bandwidth Priority
This "Bandwidth Priority" module enables you to set priority based on:
IP, users group, usernames.
Protocol category or protocol name.
Domains or web category.
You can set 1-7 priorities for every target. For example:
Set "Email" protocol category to the highest priority, while set "P2P" protocols to lowest priority, so even there is P2P downloading, emails will be transferred in the first class.
Set business servers to the highest priority.
Set "Streaming Media" web category to the lowest priority. So online videos will not influence other traffic.
The default optimized rules provide basic bandwidth optimize. You can modify or add your own policies.

If a packet can be matched with several rules, only the first rule will be applied. You may click "Reorder" icon to drag and reorder rules.
2 Policy
For each rule, you need to choose applied clients and time range, together with a policy described as below:
Priority: packets with higher priority(smaller number) are delivered before lower priority(bigger number) packets. You may click "Edit" to configure target contents.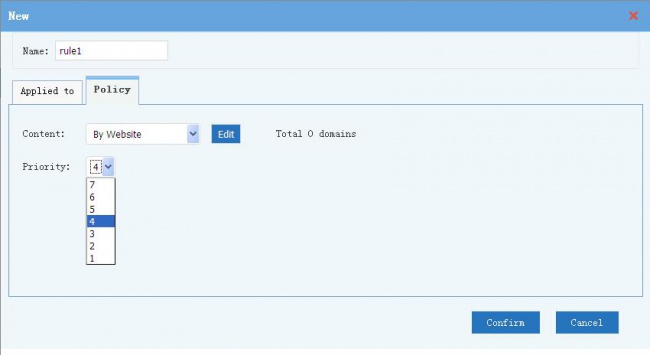 By Protocol Category: set priority for protocol categories.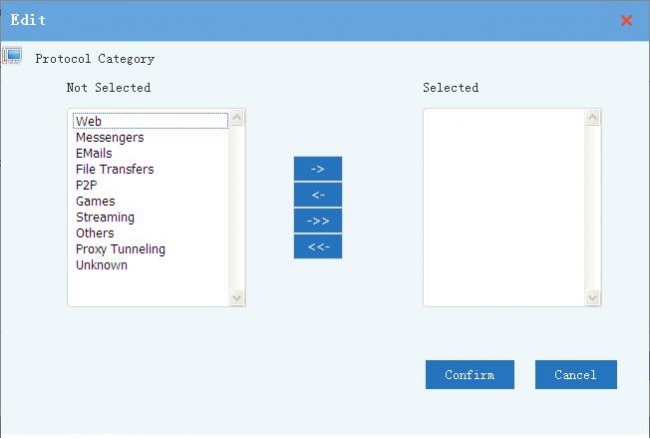 By Protocol: set priority for protocols.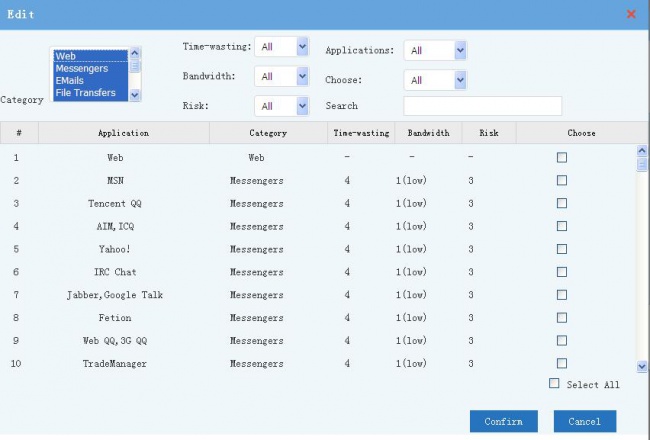 By Web Category: set priority for web categories.(Requires valid enterprise license).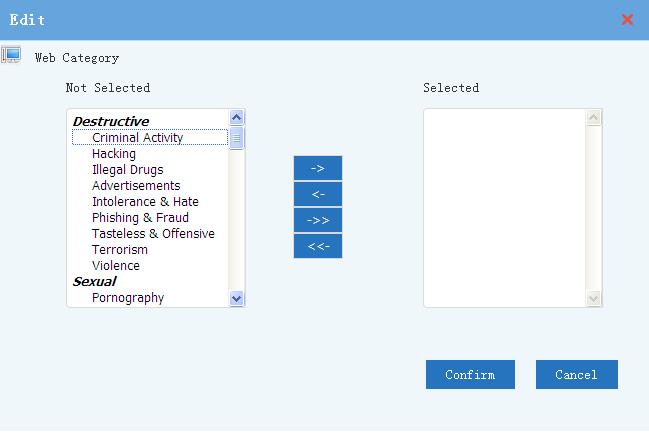 By Website: set priority for domains.