Messenger Filter
From Wiki of WFilter NG Firewall
1 Messenger Filter
This module enables you to set "id white & black list" for "qq messenger", you also can check online QQ messenger list.
Each client can be applied with multiple policies.
Every policy can set "applied to" "clients" and "effective time".
Besides the applied to "clients" and "time", detailed "IM filter policy" settings are described in below.
2 QQ black & white list
Wildcards "*?" are supported.
You may starts a comment with '#'.
For "white list", only qq account in the white list can login. For example, you can add business qq accounts into a white list, so all personal qq accounts will be blocked.
For "black list", accounts in the black list will be blocked.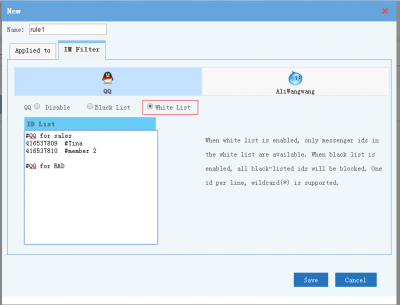 Notice: Though you may login into QQ via qq number, email, business qq number, you shall configure real qq number in the list. If you don't know the real qq number, check the "online list" of "IM Filter".
3 Online List
This page will show current live QQ messenger connections and accounts.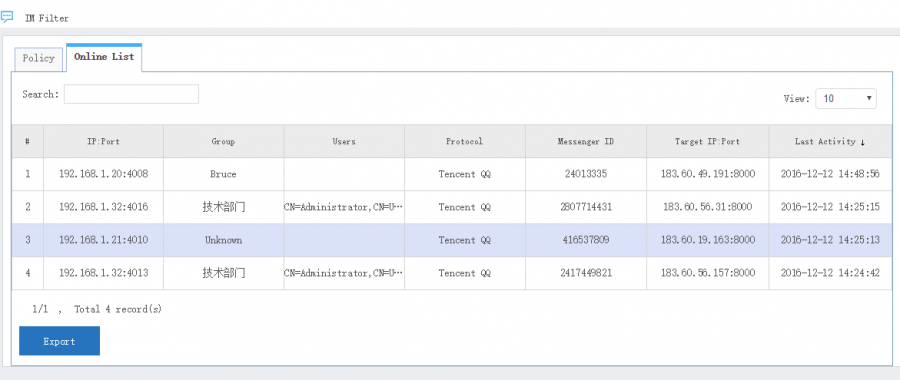 4 FAQ