Accounts
From Wiki of WFilter NG Firewall
1 Introduction
This module defines WFilter NGF's local accounts of, which can be used for:
For example, you can choose usernames in "Applied to" targets for polices: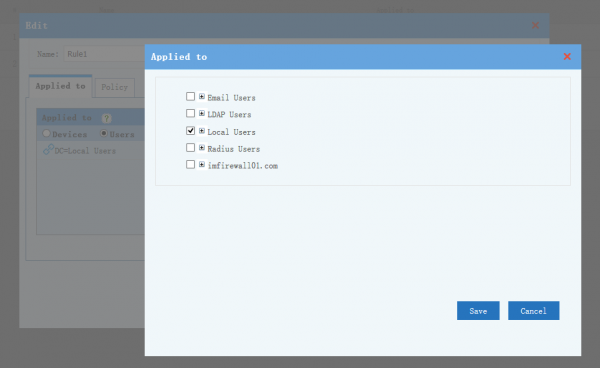 2 New Local Account
You need to configure account's username, password, valid date, group, sessions, mac binding, access priviledge and pppoe properties.
Supported access type:
"Concurrent Logins": maximum concurrent sessions of this user. No limit by default.
"MAC Binding": supports "dynamic binding" and "static binding".

Static: this user can only be connected from the bound MAC addresses. Multiple MACs are separated by commas.
Dynamic1: bind this user to MAC address of the first time connection.
Dynamic3: automatically bind the first three authenticated mac addresses.
Dynamic5: automatically bind the first five authenticated mac addresses.

Expired users can not access any authentication service.
PPPoE properties are only valid to PPPoE users.

"Bandwidth Limit": limit this user's real-time bandwidth rate.
"Static IP": assign a static ip address to this user when this user is connected via pppoe or VPN.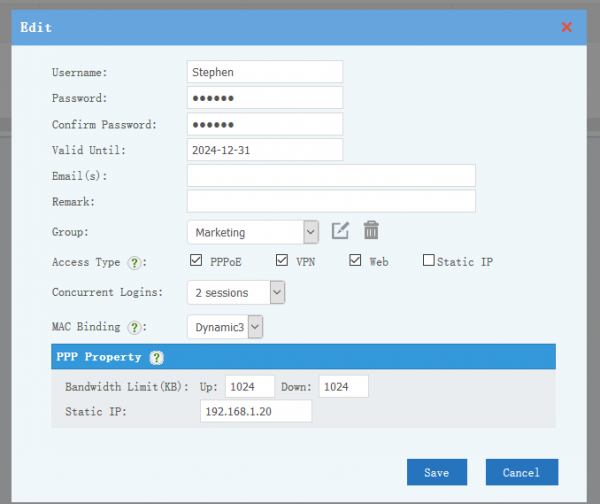 3 Third Party Accounts
Users authenticated via third party authentication services will be listed. You can click "delete" to delete expired users.
Third party authentication

"Email Authentication".
"Ldap Authentication".
"Radius Authentication".

Access Type: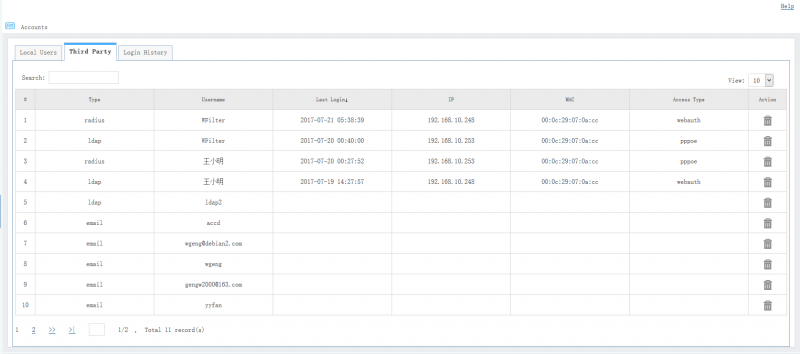 4 Login History
Login history of users.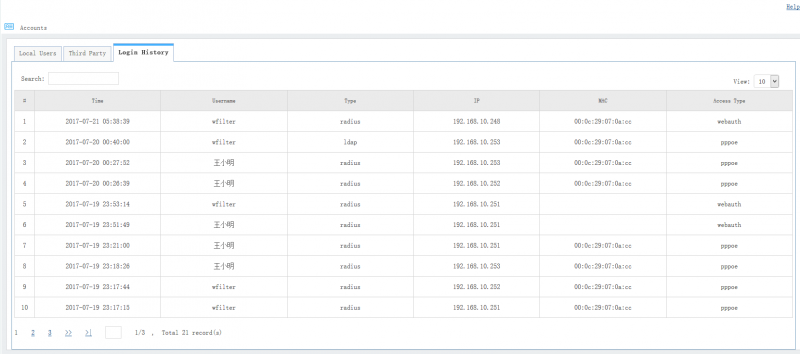 5 FAQ