WFilter NG Firewall Active directory Integration Solutions
From Wiki of WFilter NG Firewall
1 Introduction
In WFilter NG Firewall, you can set access policy by IP addresses, MAC addresses and usernames. You can define usernames within WFilter NG Firewall, or integrate active directory into this system.
Below solutions are available in WFilter NG Firewall:
AD Integration: intergrate WFilter NG Firewall with microsoft active directory.
PPPoE: set policy to PPPoE users.
Web Auth: require clients for web authentication when accessing network.
With one of these solution, you will be able to set set policies and query internet activities by usernames.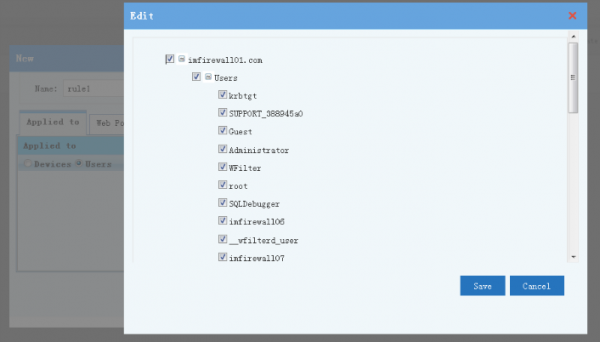 2 Links